March 29, 2019
Posted by:

Wise Business Technologies

Category:

Digital Marketing tactics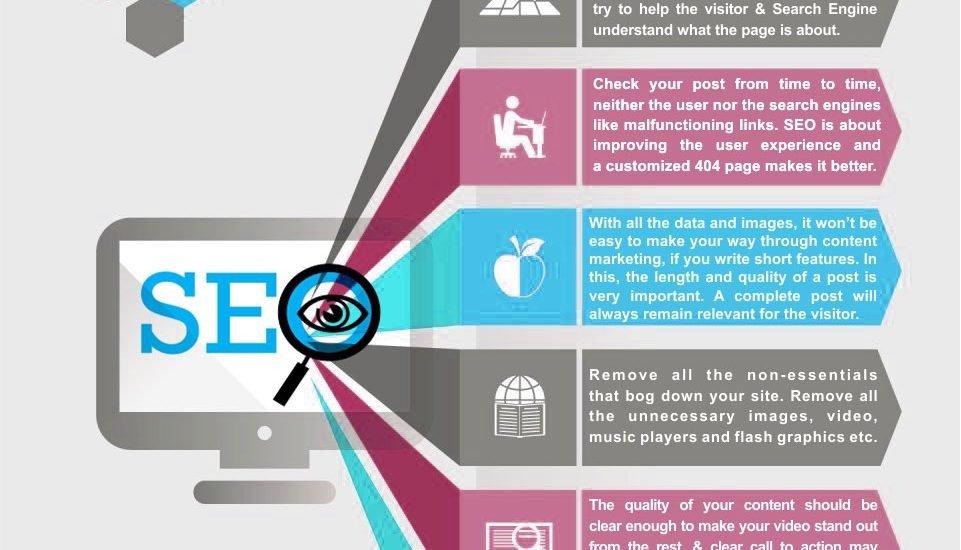 1.    Page titles and description:-
Optimize your page title and description. Page titles are very important for SEO process and this is why it is the first tip for you. Every page needs to have a unique page tittle that accurately describes the content of page. Be brief and descriptive try to help the visitor & Search Engine understand what the page is about.
2.    Check your post for any broken link:-
Check your post from time to time, neither the user nor the search engines like malfunctioning links. SEO is about improving the user experience and a customized 404 page makes it better. The 404 page is shown when a user is looking for a page on your site that doesn't exist; or visitor mistypes the URL or follows a broken link. A customize 404 page will show that you care about the visitor and will send a positive UX experience signal.
3.    Create high quality well research content:-
With all the data and images, it won't be easy to make your way through content marketing, if you write short features. In this, the length and quality of a post is very important. A complete post will always remain relevant for the visitor.
4.    Remove anything that slows down your site:-
Page load times are very important. Remove all the non- essentials that bog down your site. Remove all the unnecessary images, video, music players and flash graphics etc. Page load speed is a critical factor for SEO. A slow page can frustrate the user and ultimately send negative UX signals.
5.    Make "shareable" content:-
It is not just about creating content & videos, it is also about producing or promoting content that your audience can appreciate. "Shareable" content is unique, creative and also add value for its target audience, making the sharing easier. The quality of your content should be clear enough to make your video stand out from the rest, & clear call to action may also affect your site's authority with new links and mentions.
6.    SEO impacts the buying cycle:-
Customers do their research. That's one of the biggest advantages of the internet from a buyer's prospective. Using SEO tactics to relay your messaging for deals & products or services. The importance of what you offer to customers can be a game changer. It will also impact the buying cycle in a positive way when done right.